EXPEDITING - TEST - INSPECTION
To be the client's eyes on site. We are on your side. We act in close contact and on behalf of your technical staff. From the investment decision to sustainable and safe energy production.
About Us
EX.T.IN.'s Headquarter is located in Taranto, South Italy, in the centre of Mediterranean sea, but we can provide for inspection crews on major industrial plant over the world.
EX.T.IN. SRL performs the surveillance of your suppliers on your behalf by offering worldwide inspection and expediting services. Such as supervision, in-process and preshipment inspection, testing and expediting of mechanical and electrical equipment for the Oil & Gas, conventional and renewable Energy industry.
Our scope of work is to ascertain that products and materials meet the contract requirements, by ensuring that they conform to the design and standards specified by our clients in the purchase order and in the other contractual agreements.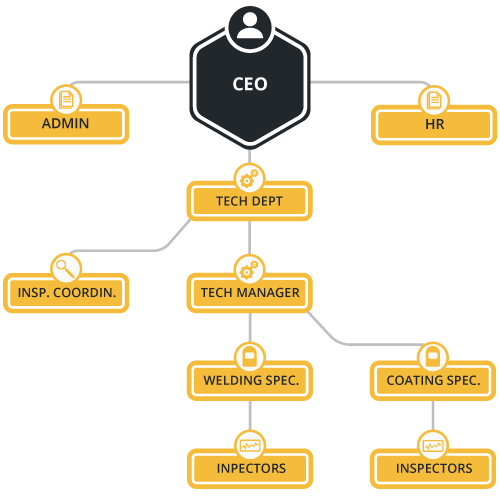 We have a team of qualified engineers and QA/QC, NDT/Welding and Coating inspectors, experts in the conventional and renewable energy industry and in the Oil & Gas industry. Our team is subject to a continuous training program and offers our clients the highest technical competence and professional skill.
SOME NUMBERS- LAST 3 YEARS 2015 / 2016 / 2017
Inspection visits

Qualified inspectors

Partners

Projects

Fatturato